A NEW ERA OF
MOUNTAINSIDE LIVING
HAS ARRIVED IN MISSION
Just minutes from Mission's historic downtown, you are never more than a moments thought away from shopping centres with expansive amenities, restaurants and shopping. Mission is replete with hidden gems to be discovered. Like your new favourite Sunday morning pastry and coffee stop or beautiful parks, like the Fraser River Heritage Park, and trails for year-round activities such as hiking, biking, and camping. All of this is anchored by the convenience of the West Coast Express making travel easy and quick. Just step outside your front door, follow your whims and see where you end up.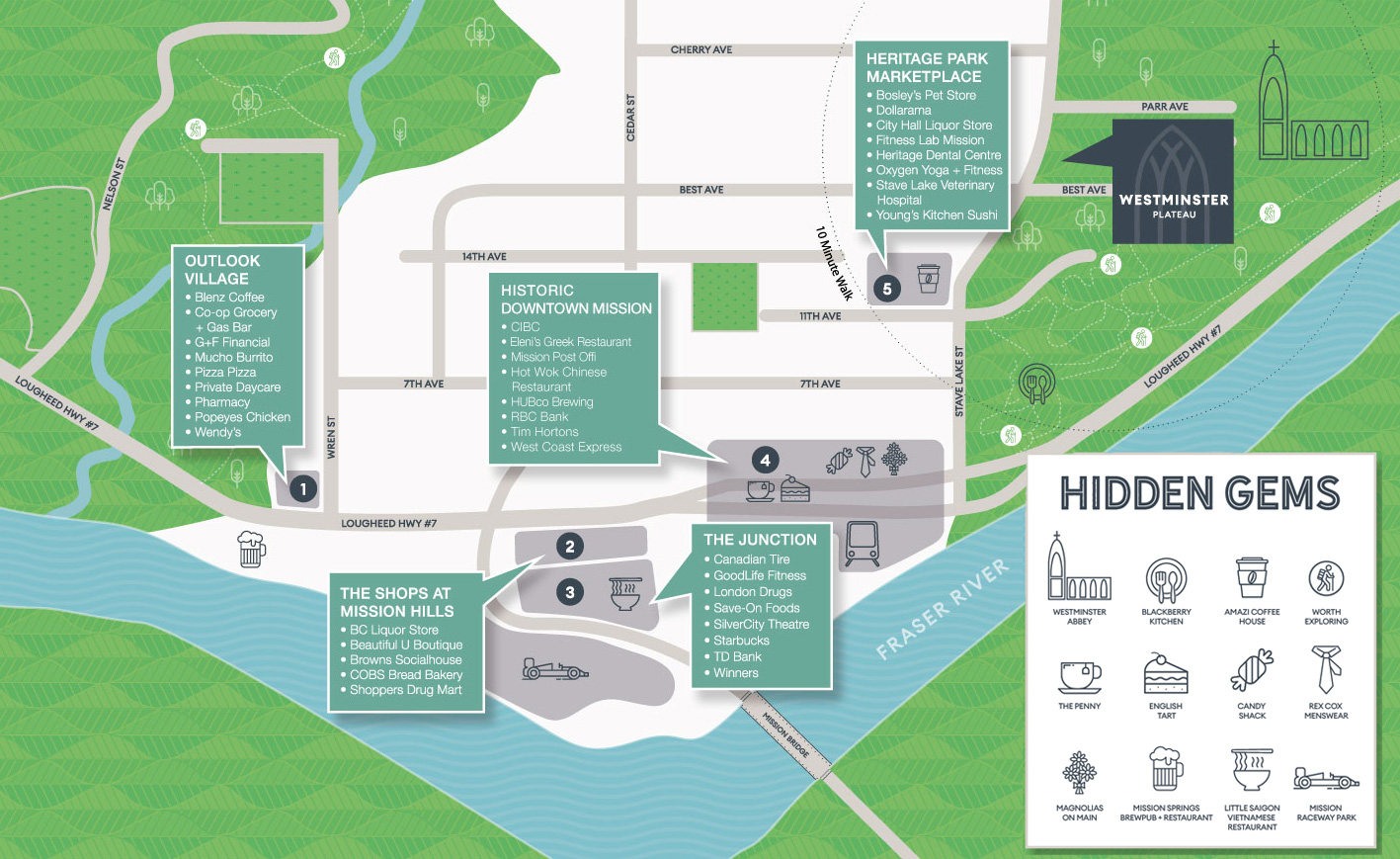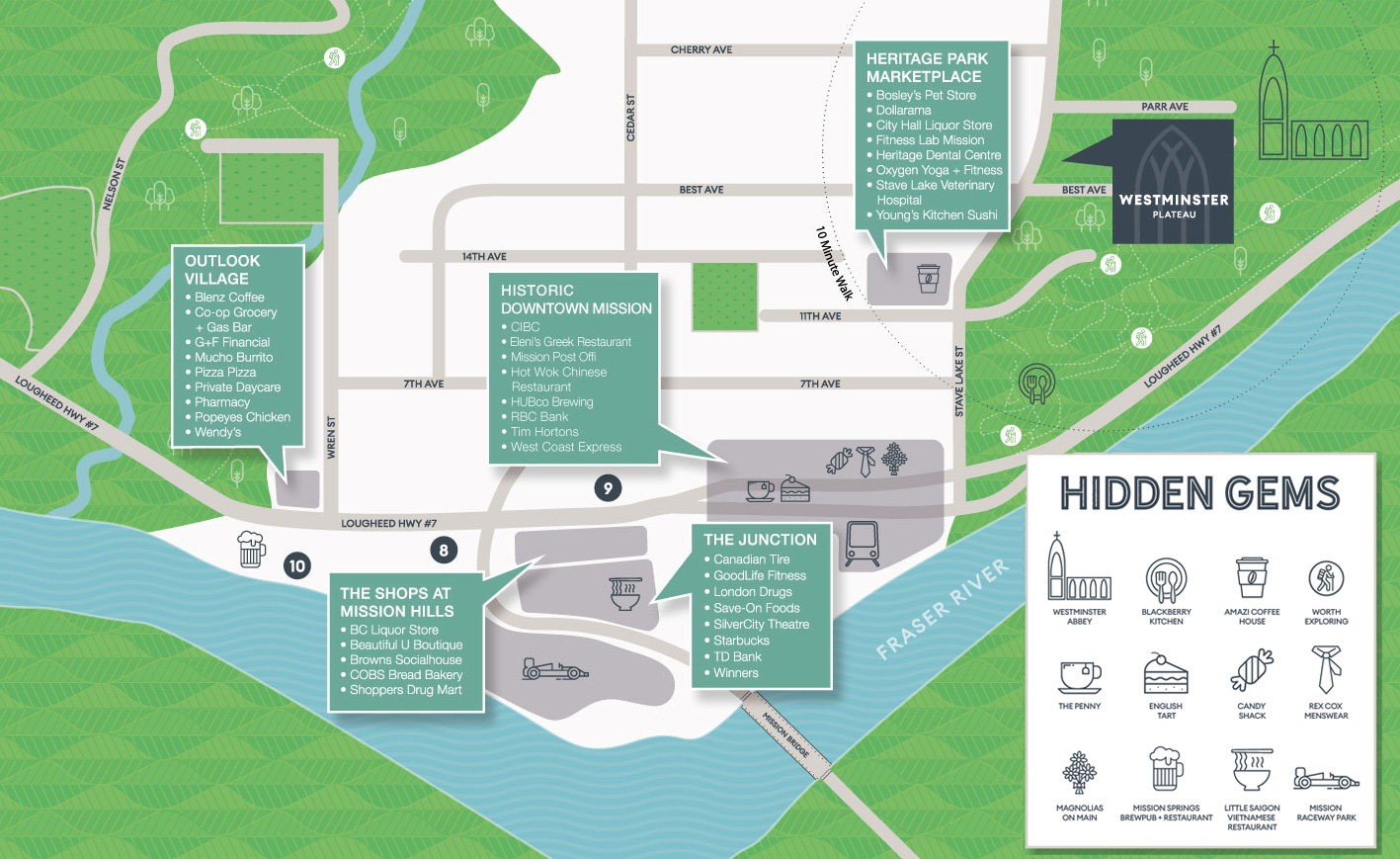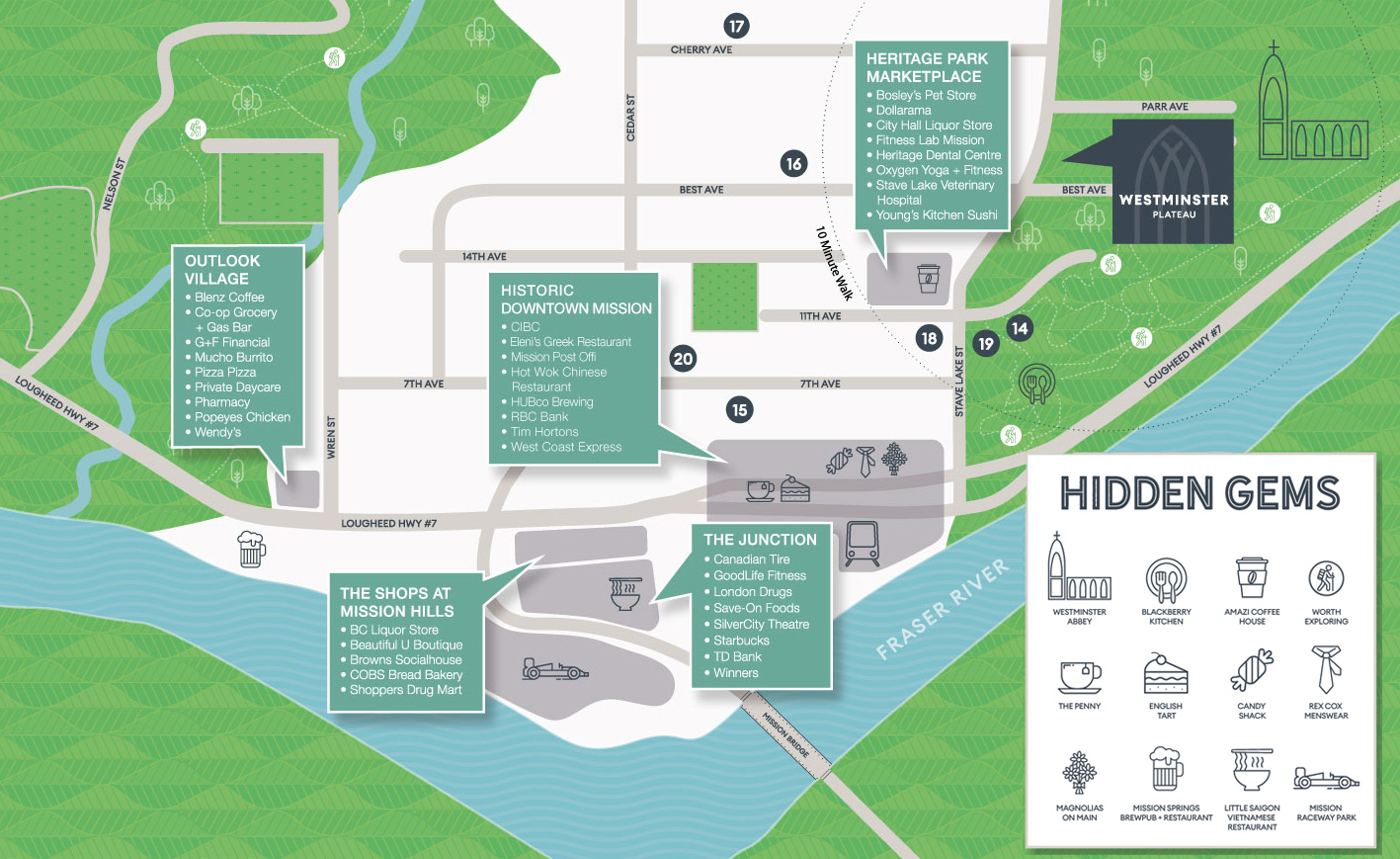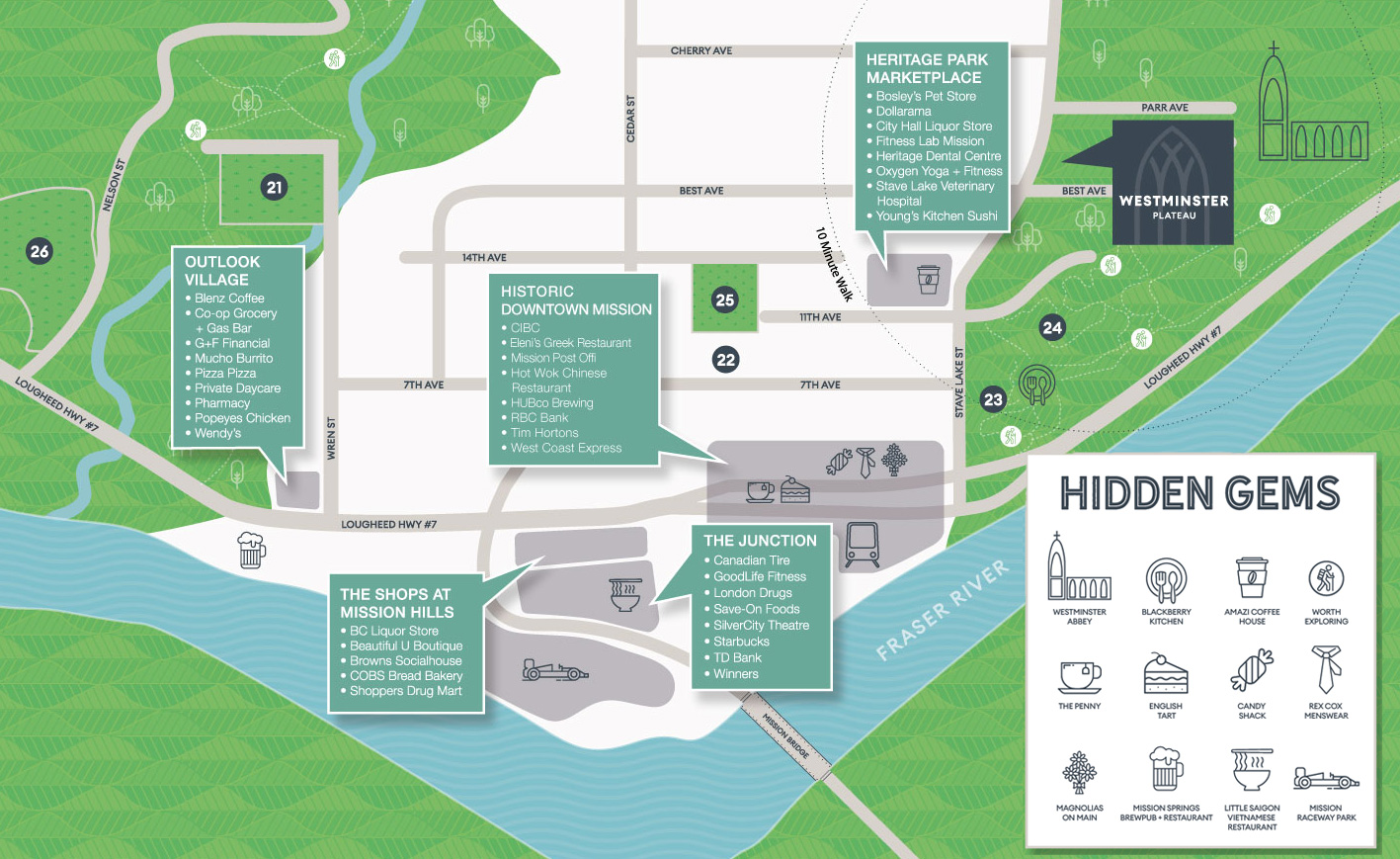 Explore all of the larger shopping centres, daily destinations and amenities below, but don't forget the true stars of Mission in our Hidden Gems section!
Click the headings below to expand the list and update the neighbourhood map.
Shopping Centres
1. Outlook Village
2. The Shops at Mission Hills
3. The Junction
4. Historic Downtown Mission
5. Heritage Park Marketplace
Restaurants
6. Rocko's 24-Hour Diner
7. Scratch Restaurant & Lounge
Grocery Stores
8. Real Canadian Superstore
9. Meridian Farm Market
10. Walmart
Services & Transit
11. Mission Memorial Hospital
12. Mission Public Library
13. The West Coast Express
Education
14. UFV Mission Campus
15. Mission Montessori Academy
16. Hillside Traditional Academy School
17. Edwin S Richards Elementary School
18. Windbank Elementary
19. École Heritage Park Middle School
20. École Mission Senior Secondary
Parks, Recreation & Entertainment
21. Mission Sports Park
22. Mission Leisure Center
23. Fraser River Heritage Park
24. Clarke Theatre
25. Centennial Park with Dog Park, Tennis Court & Disc Golf Course
26. Mission Golf & County Club